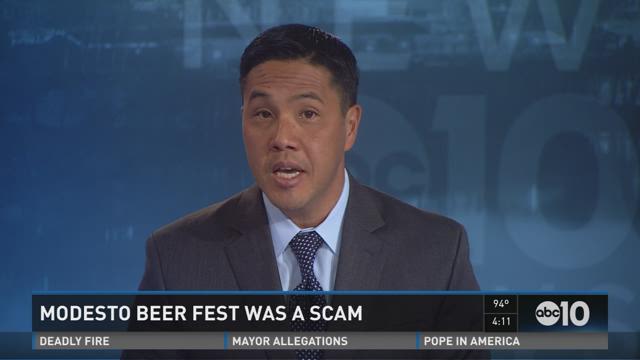 MODESTO, Calif. - A big beer festival that was to include lobster, 250 different brews and jet ski races turned out to be a big bust.
Bay Area promoters sold tickets to an event called "Modesto Beer and Bites."
But the event scheduled for Saturday turned out to be a sham.